Something For Everyone!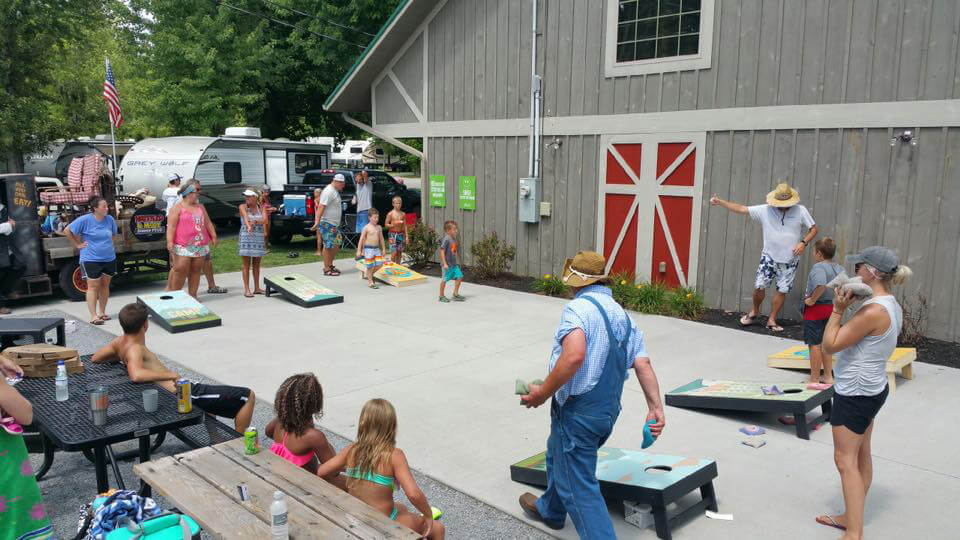 One of the best features of Camp Riverslanding is our location. We are secluded in the heart of Pigeon Forge. You can walk from your RV to a number of attractions and restaurants in minutes, yet we are tucked away in the trees on the serene banks of Little Pigeon River.
Water/30&50 Amp Elec/Sewer
Vending & Snacks
Free and Reliable WIFI throughout Campground - updated in 2023!
Dog Park
Centrally Located Bathhouse
Pool and Splash Pad
Playground
Fire Rings and Picnic Tables
Free HD Cable TV with 60+ channels
Concrete Pads on many sites
Laundry Facility with New Washers and Dryers with updated payment methods
Trolley Stops at Entrances
River Tubing (tubes available onsite)
Fishing (fishing equipment available onsite)
Pet-Friendly Doggy Camp available with daily pickup by Smoky Dog Lodge
Community Firepit
Camp Store (upgrades coming in March 2023!)
Multiple events throughout the year
Cornhole and horseshoes
Mini library
Restaurant discount available in partner locations
Firewood & ice
Photo Gallery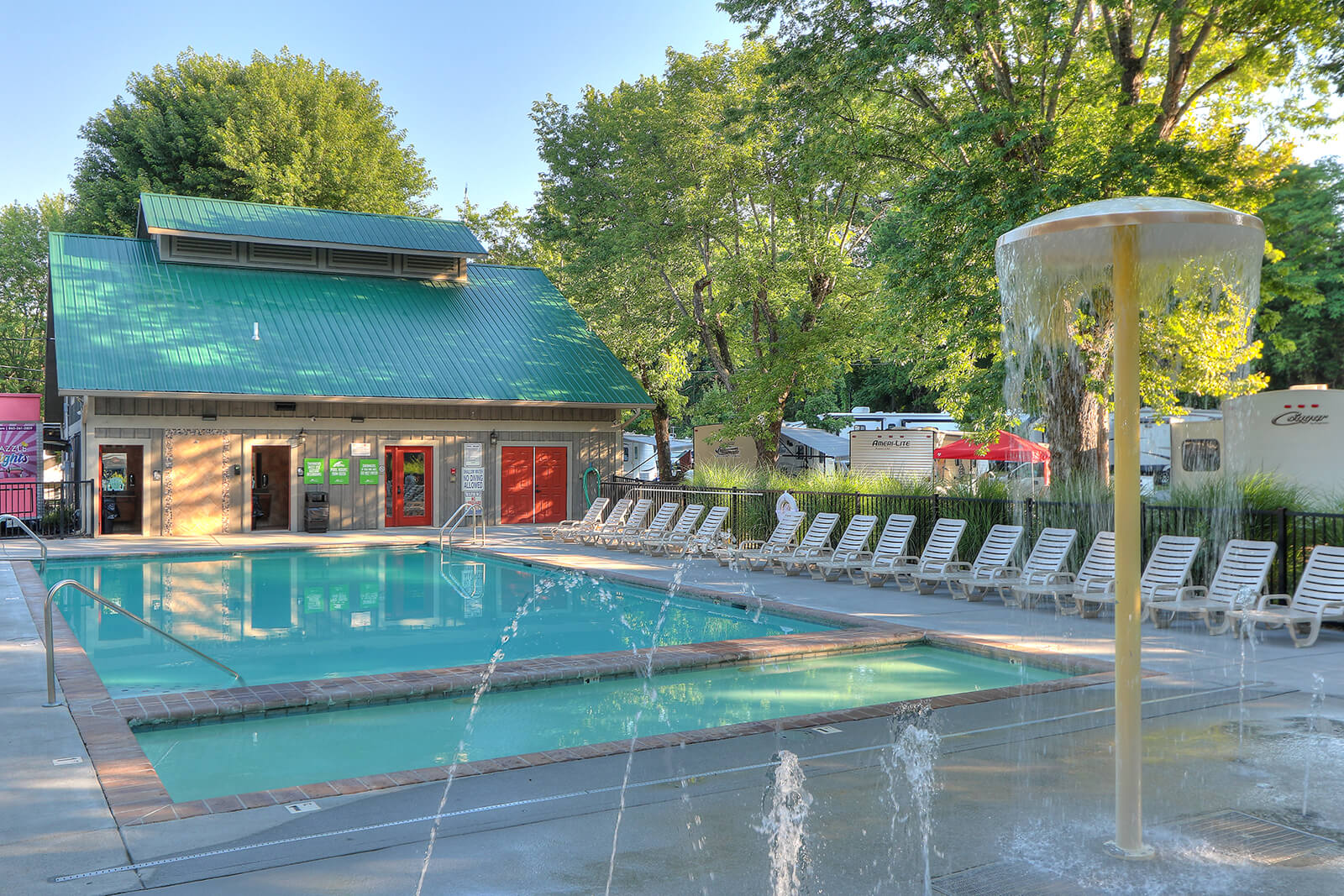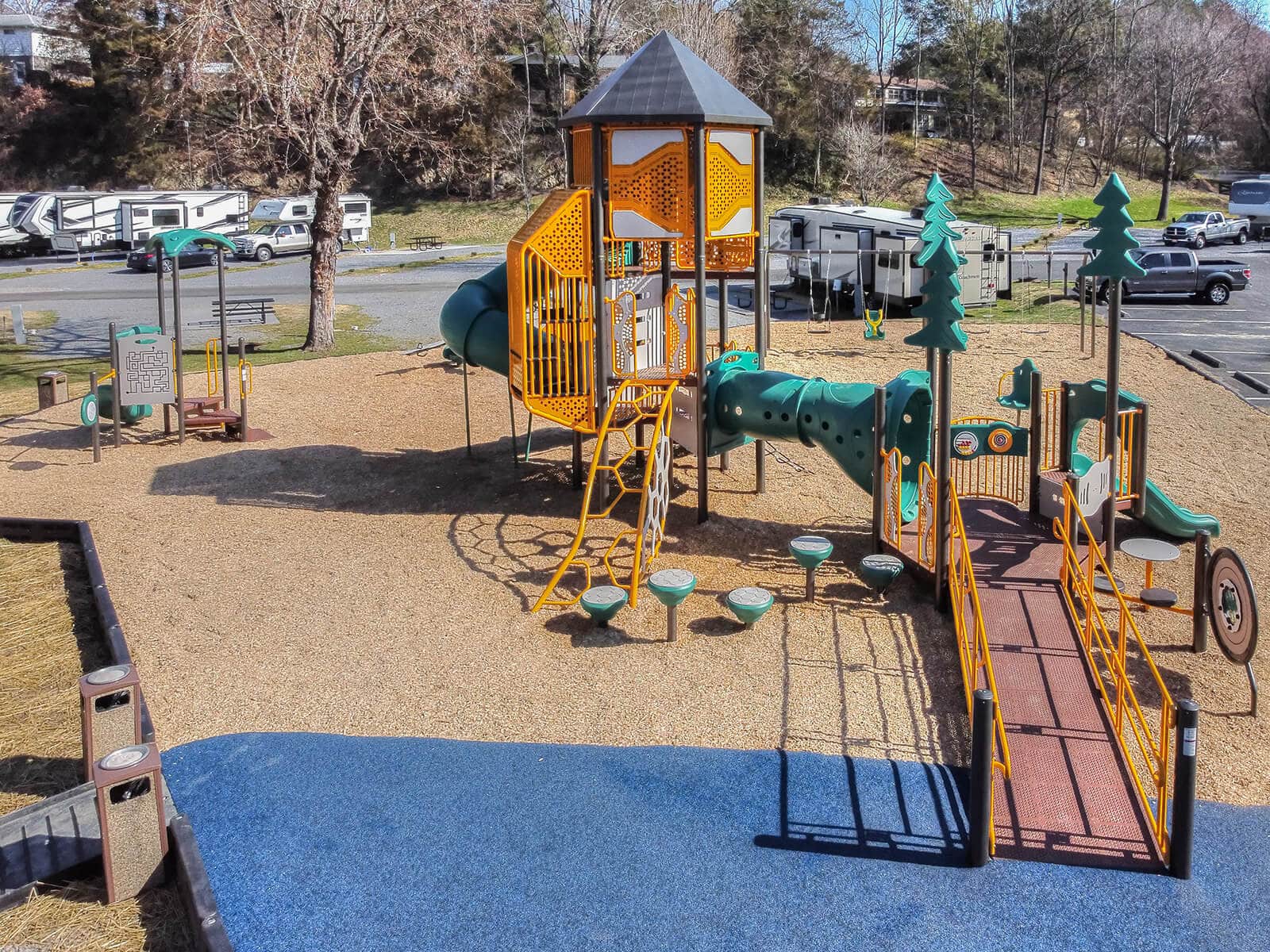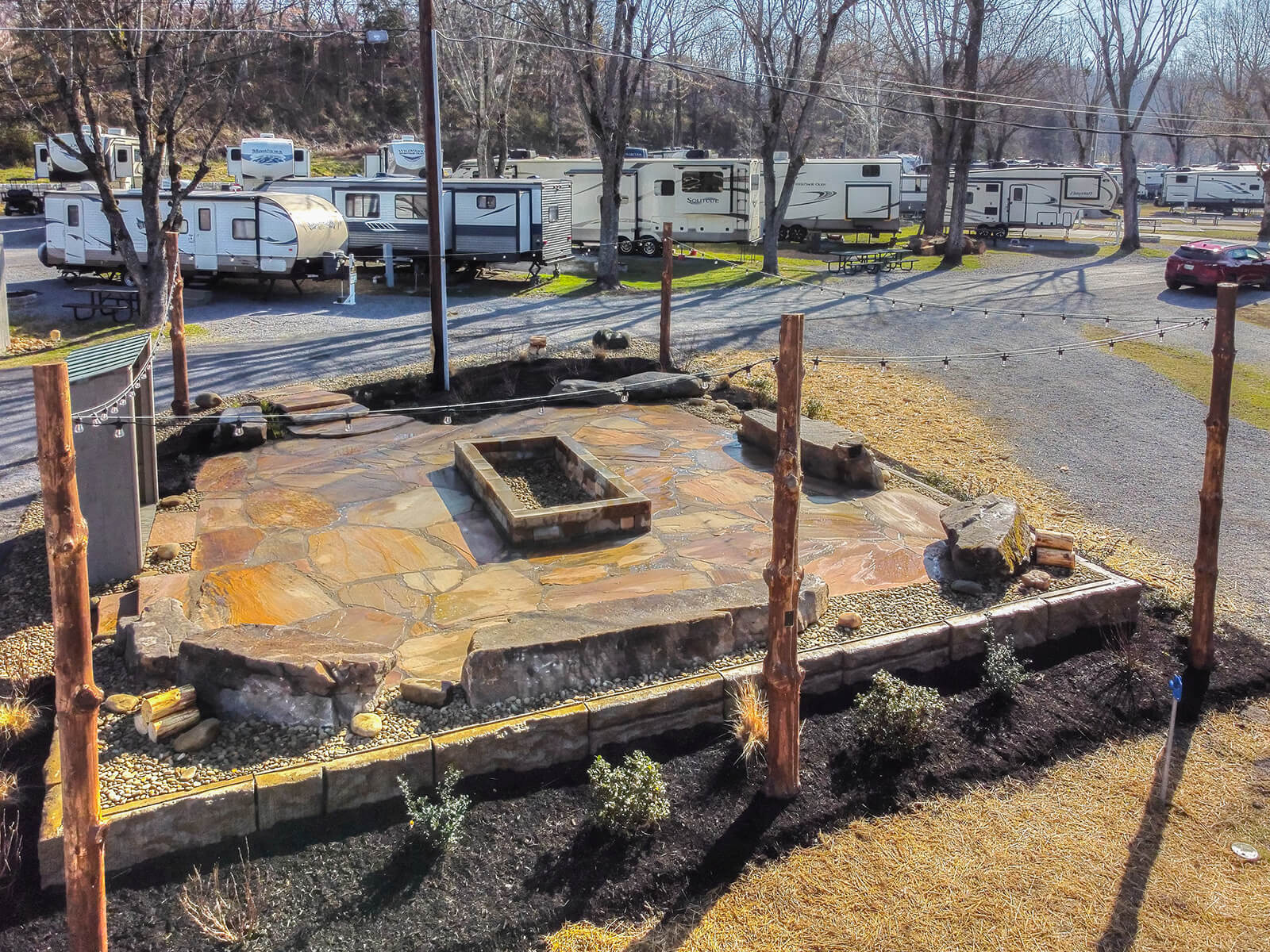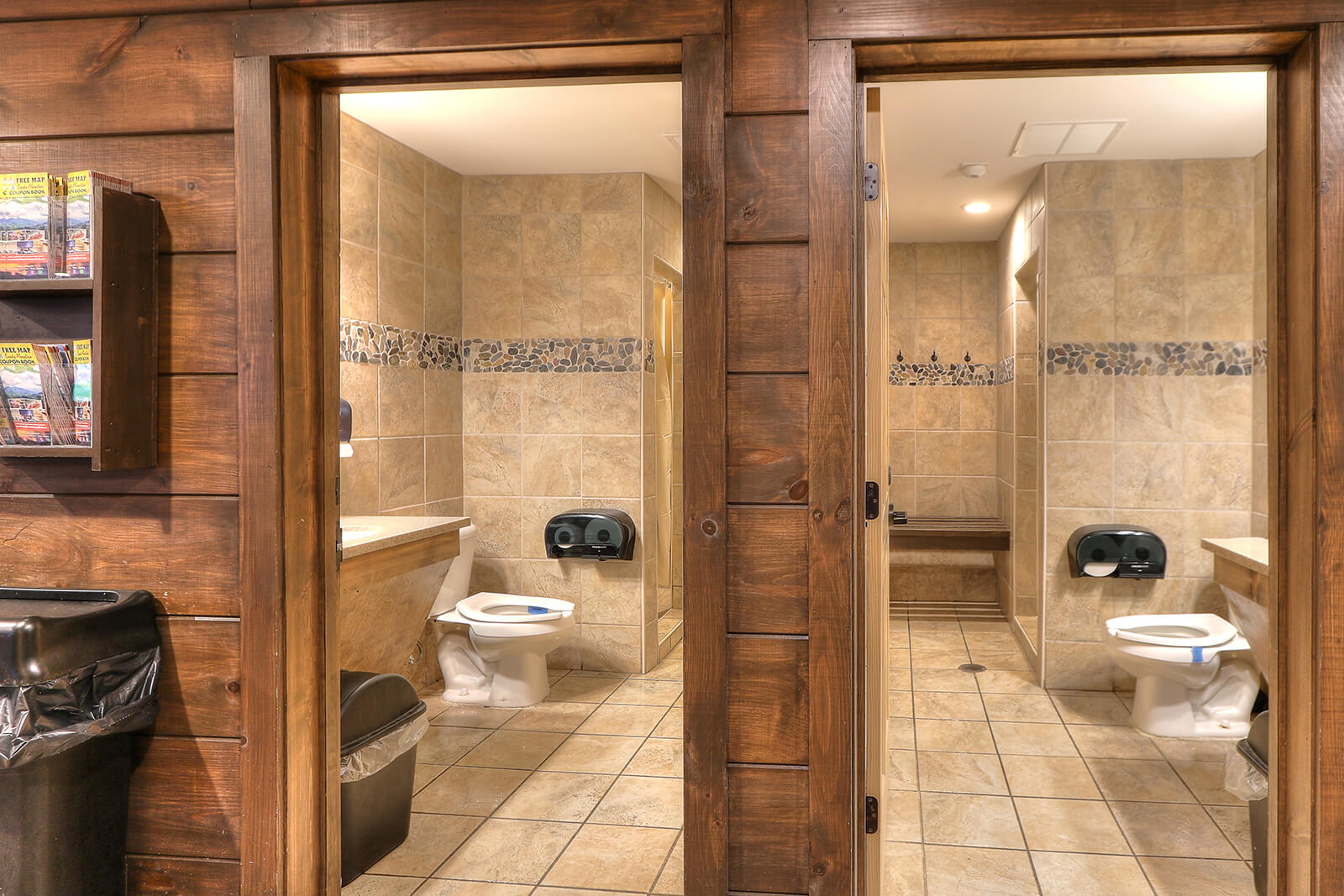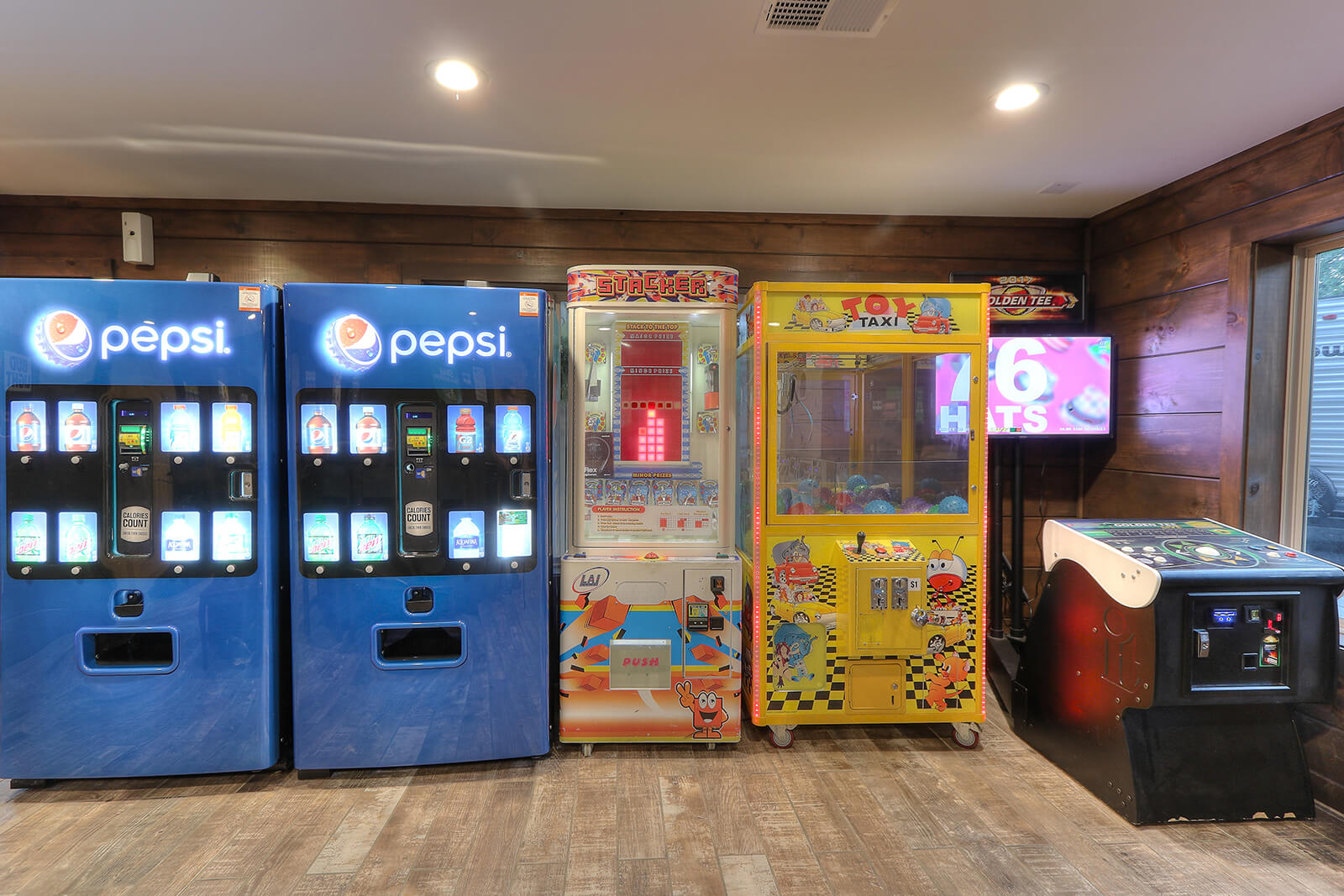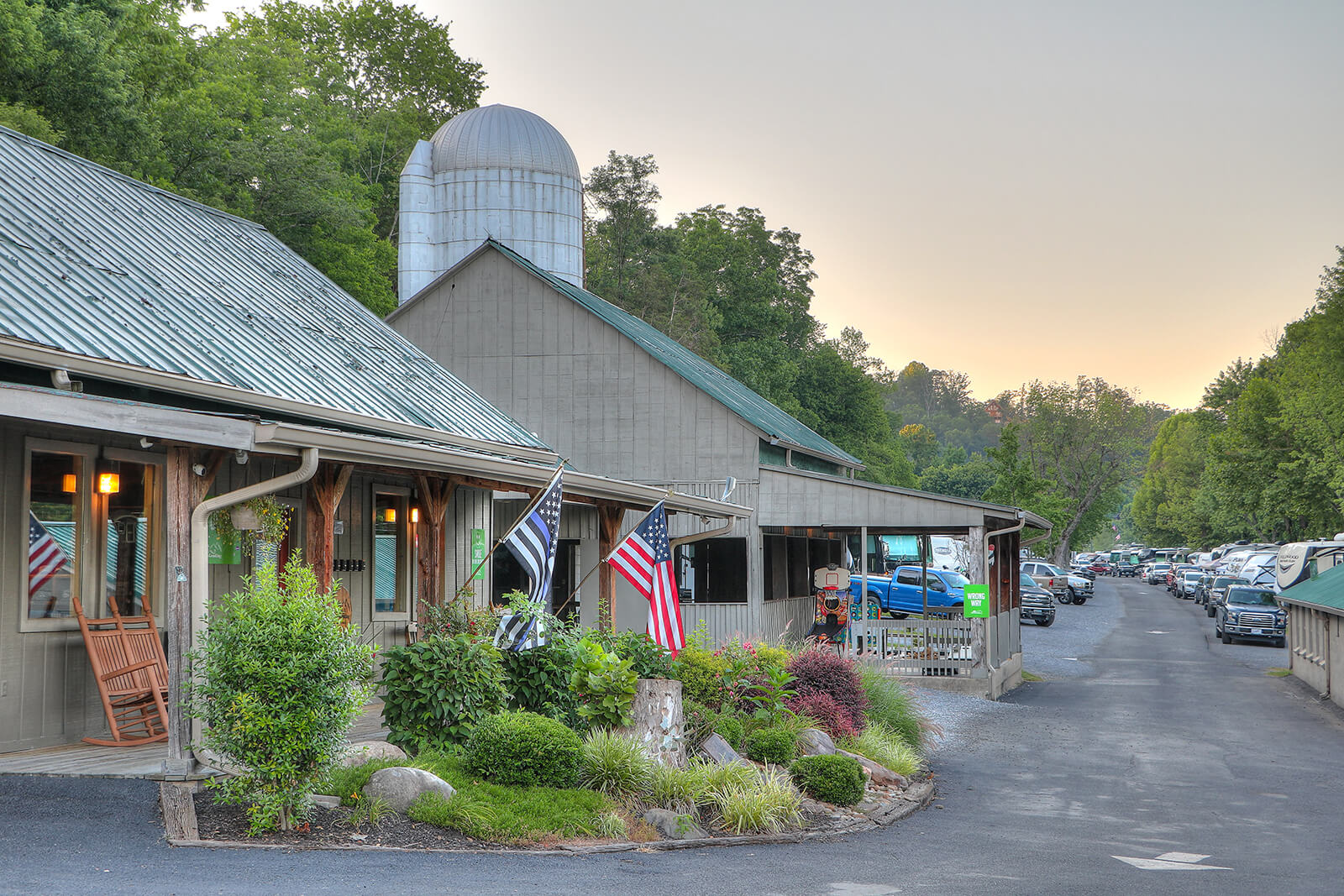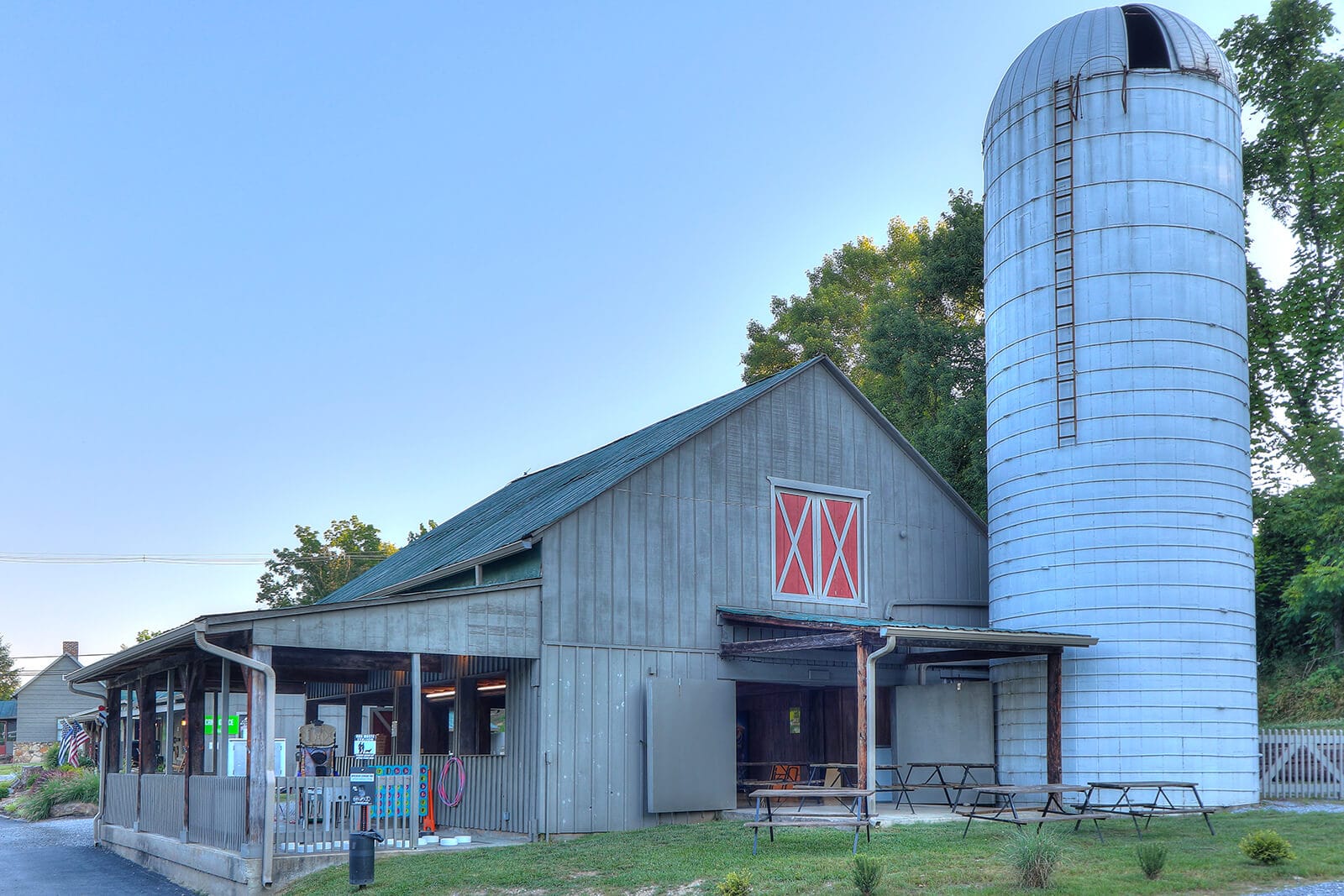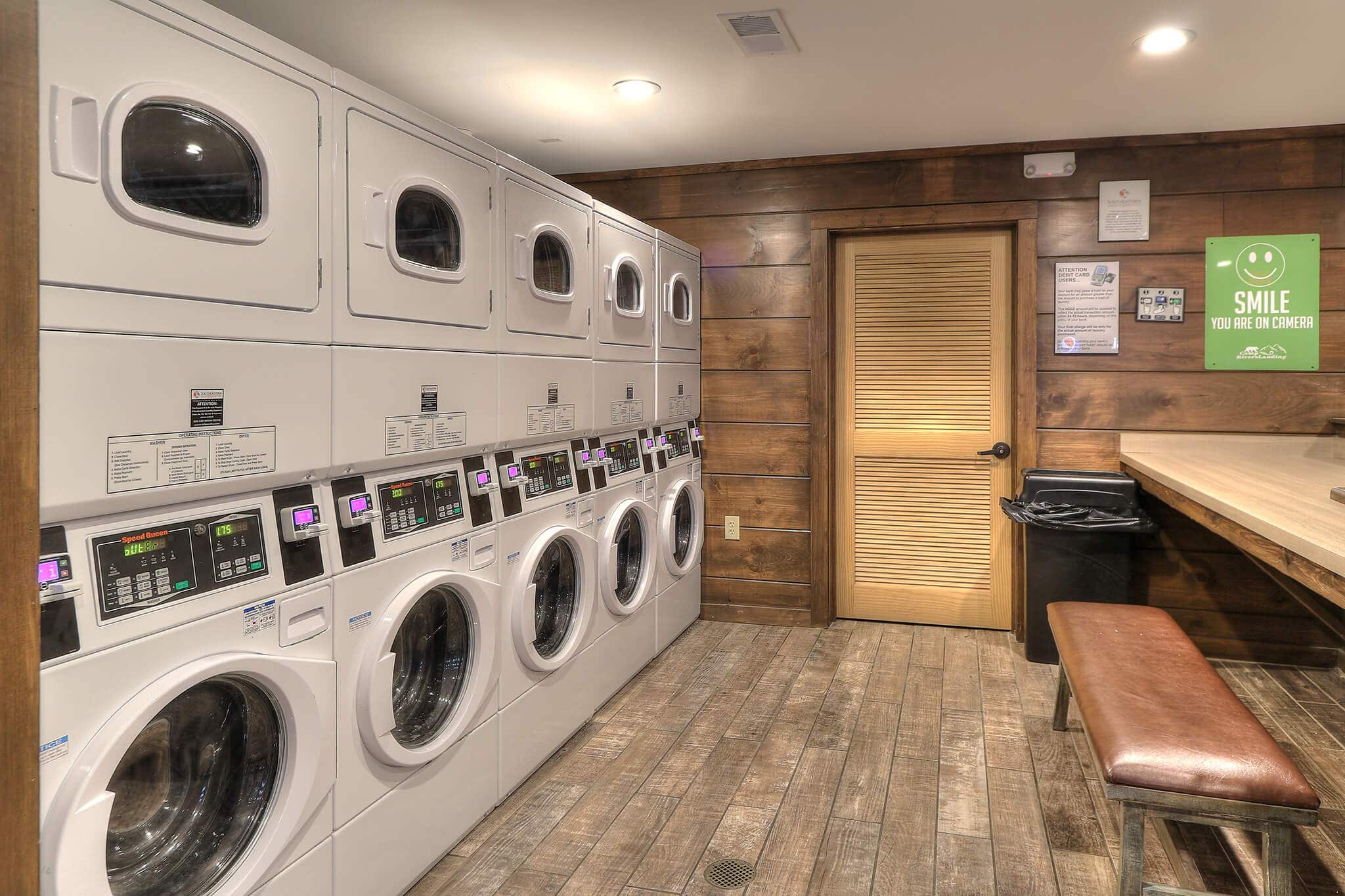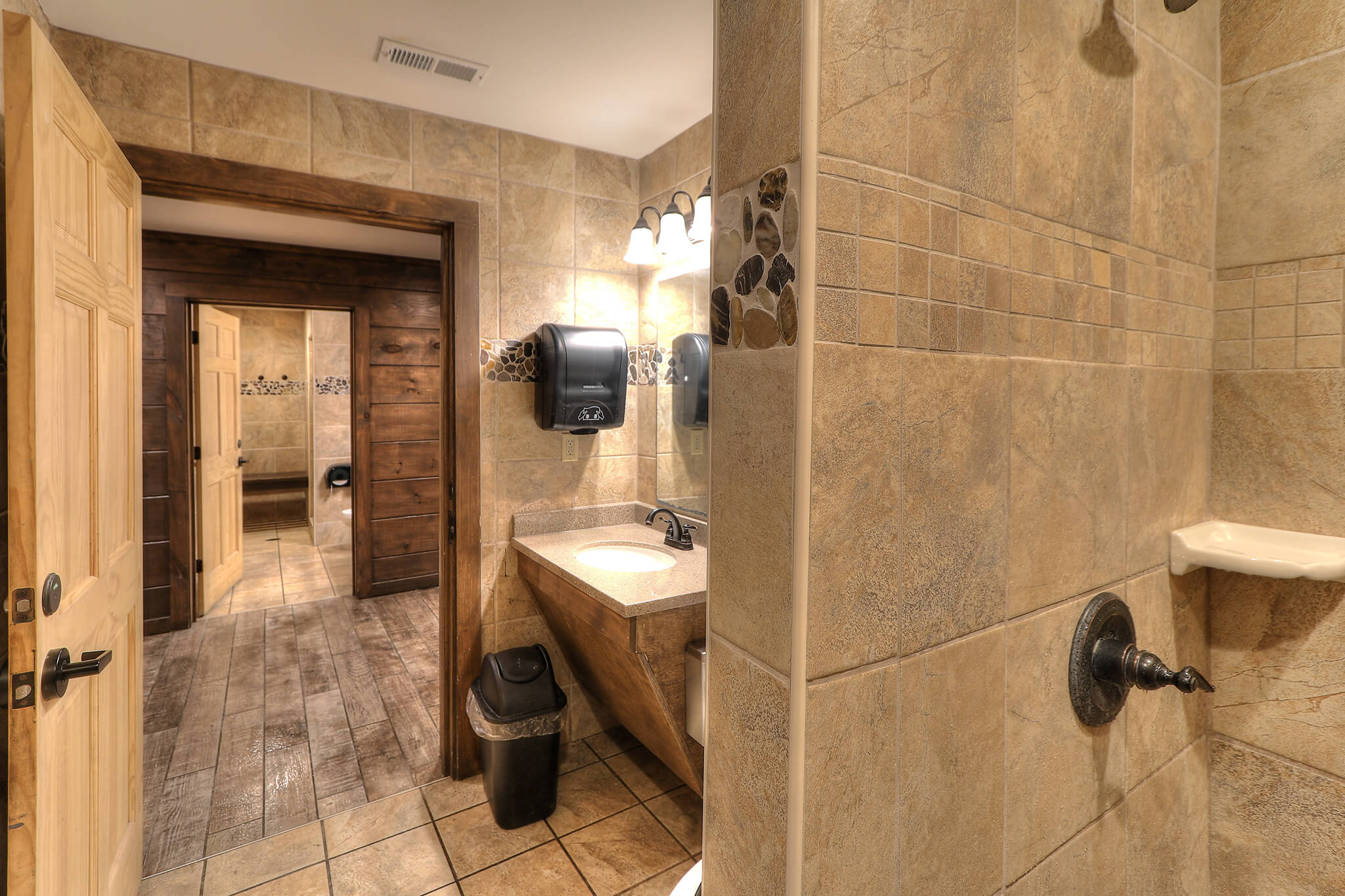 Our bathhouse is second to none. With six family suites to choose from, each complete with showers, you'll have plenty of room to take care of your family. Adjacent to our pool, the bathhouse is a great space to transition from swimming fun back to your camper. The Bathhouse is open 24/7 (with private code provided at check in.)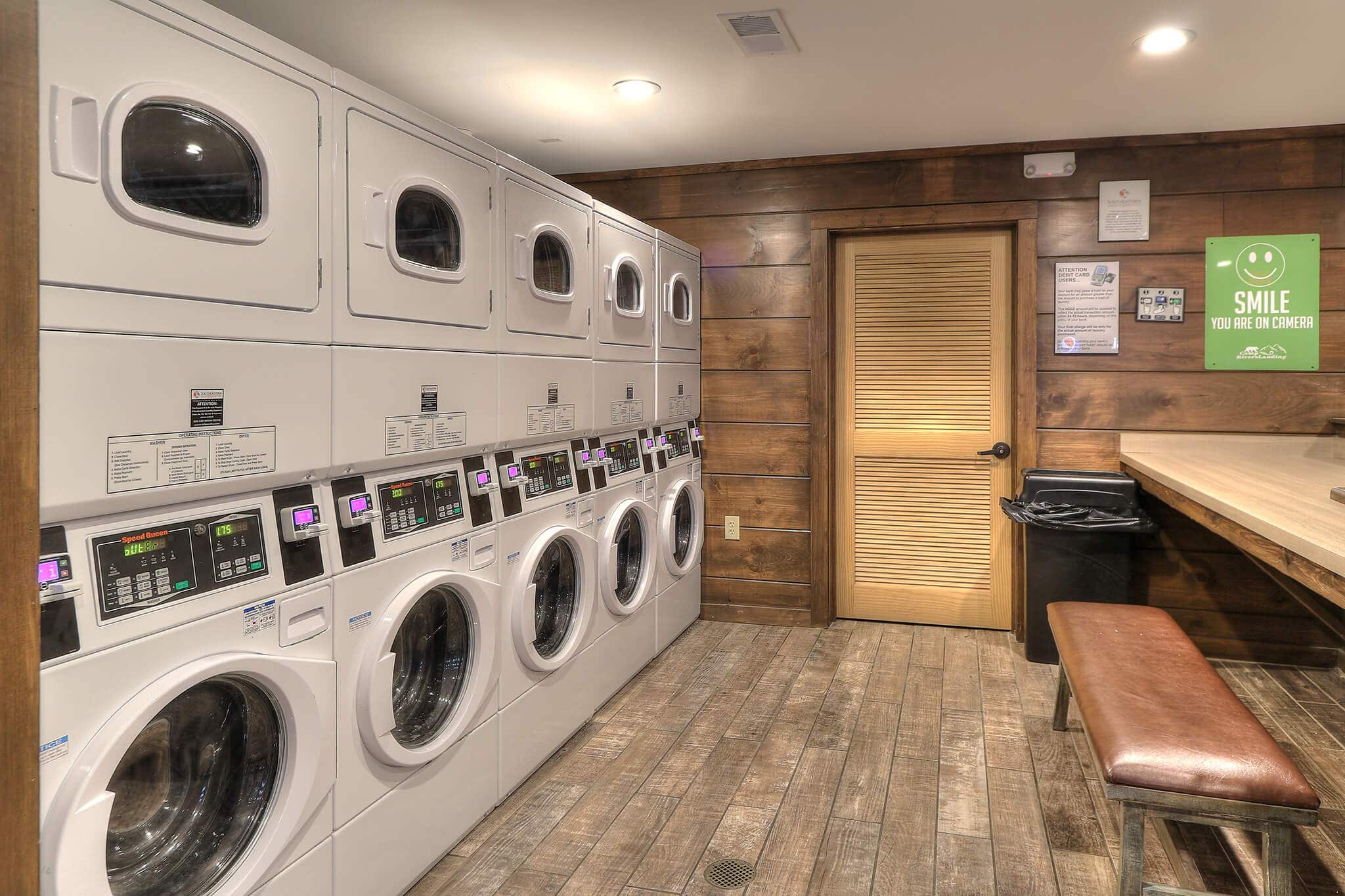 No reason to worry about how you're going to handle your family's laundry. We've got you covered with 4 state of the art washers and dryers. Each machine takes credit/debit cards, so you don't have to worry about quarters, either. Our laundry area is located inside the bathhouse and also includes a large folding space.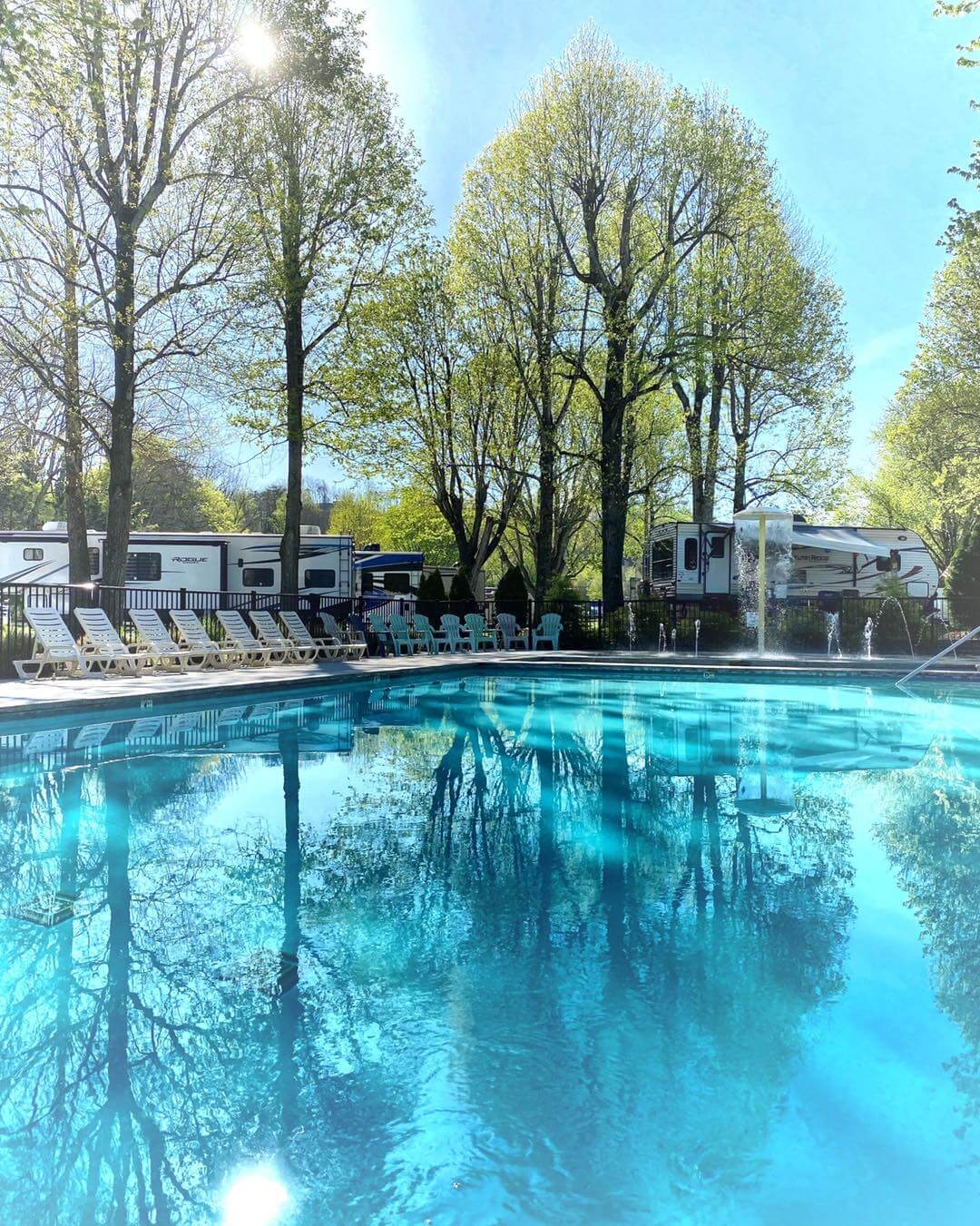 Our pool and splash pad is the place to be! We normally open the pool in early March and don't close until October 16th. No matter temperature outside, you'll love our heated pool on the cool days, too.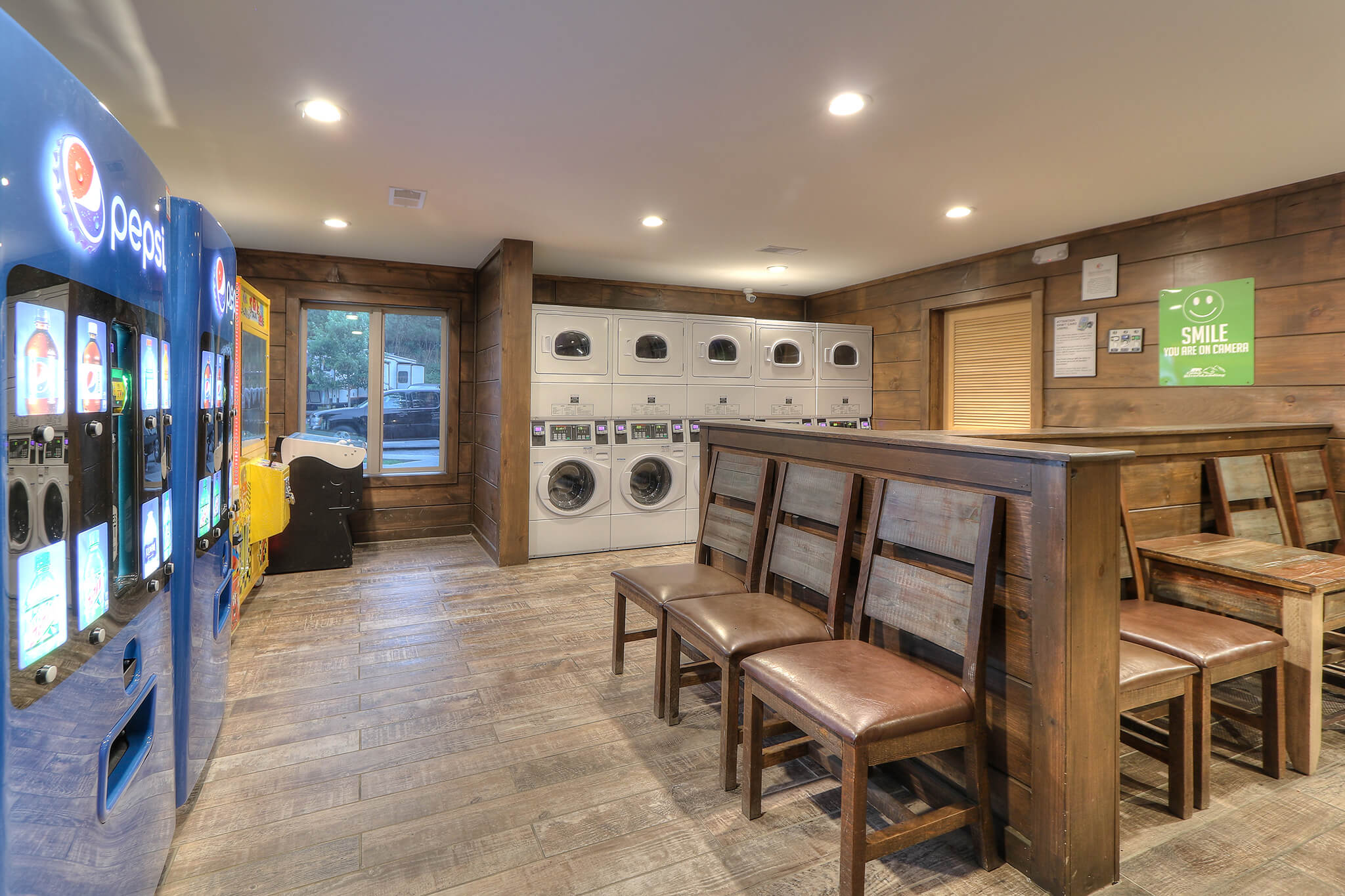 Check out our various snack and drink options available in both the Bathhouse (vending machines) and the Camp Office (fresh cookies, goodies, and more.) Our Bathhouse is open 24/7 (with code) so you can always satisfy your sweet tooth with Pepsi products and more.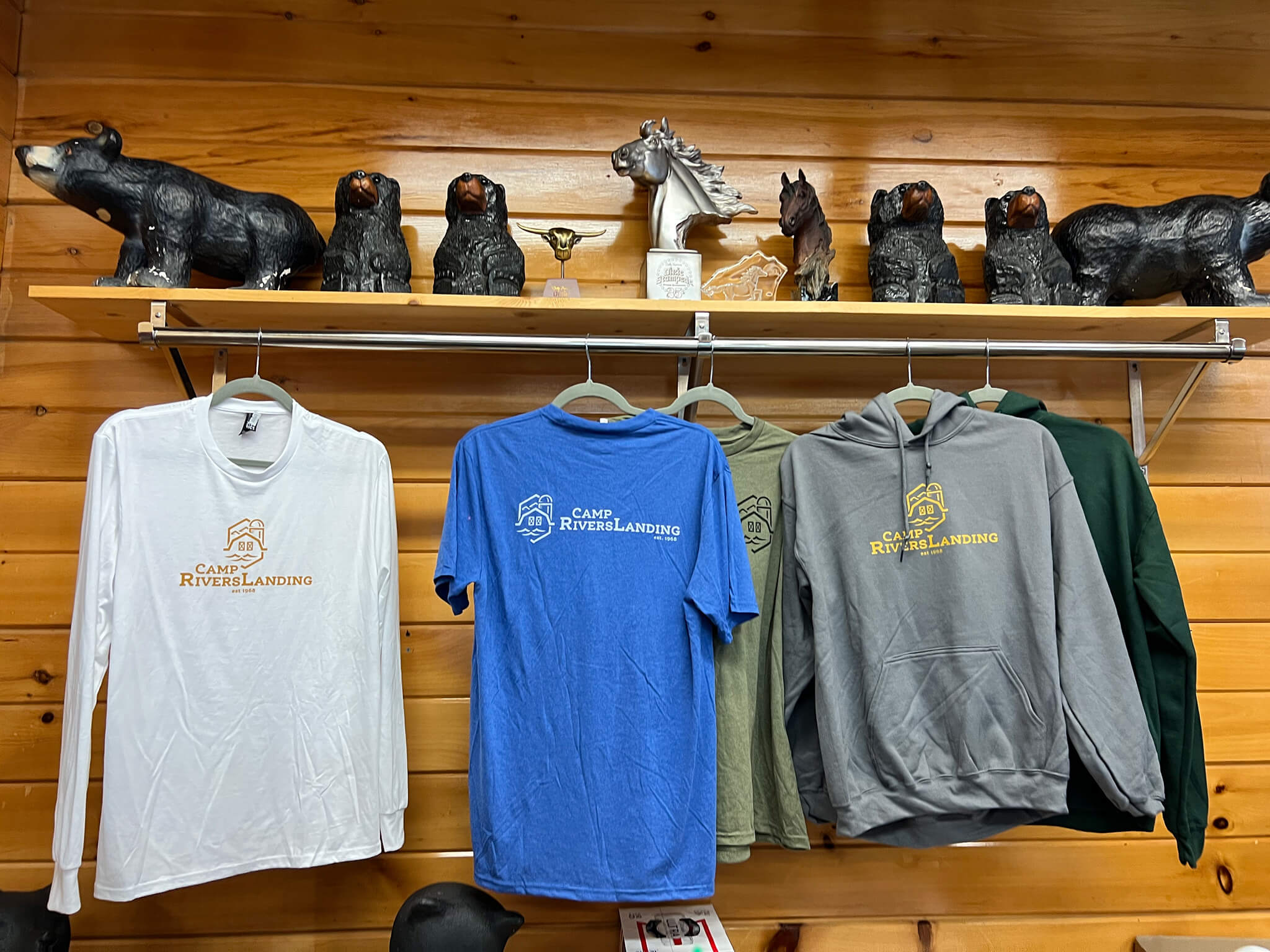 Located in our Camp Office, our camp store carries a wide selection of those items you might have forgotten AND new Camp merchandise you know you want to take home with you. From general supplies like paper supplies and toiletries to special Camp tshirts and hats, you'll find everything you need. Firewood and ice are also available (priced as posted.)